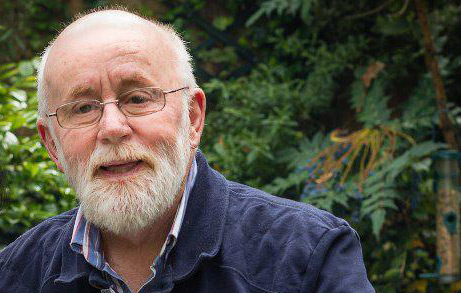 Last week I had the privilege of attending the Thanksgiving Service for Barry Kissell. Many people would know Barry from being the co-founder with Bishop David Pytches of the New Wine festival.   

I believe it was 1989 and I was invited by Bryn Haworth to be part or the worship team there and play bass guitar. We drove to Shepton Mallet in Somerset and stayed there as a family. For several years New Wine became a highlight and oasis in our year. Our days there were unforgettable and prepared us for experiencing the presence of God and seeing the Holy Spirit moving and touching many people.   

Judith and I also attended marriage seminars given by Barry and his wife Mary. These were hilarious and practical as well as foundational.   

Barry was a prophet, a man full of the Holy Spirit and fun. He had a true zest for life, a servant heart and was a true pioneer. It was said 'there are no great men of God, but men who God used greatly!'  This was Barry.   

It was while we were at New Wine that I was introduced to the worship leader from New Wine Youth, then called Matt Redman Jones. Matt, who was 17 years old, led a couple of songs one evening in the Showering Pavilion and invited Bryn and I down to check out what was happening in the Youth venue. We went and I was so drawn to all God was doing in that cattle shed that I would go down every evening after the 'adult sessions' to be with the youth. This is where I met my friend Mike Pilavachi, who was heading up the youth gatherings. The next year New Wine Youth became Soul Survivor and set my course for the next 30 years!   

A few weeks ago, Judith and I visited a couple of friends near Frome and called into the Showground in Shepton Mallet. So grateful for all that happened there. It is so much part of our story. Such a significant place which brought special people into our lives, especially Barry. Thankful!