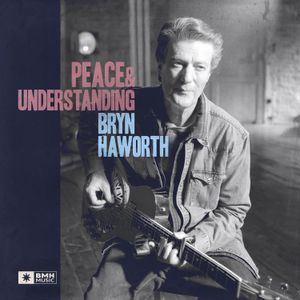 Bryn Haworth
During this challenging Covid season, Be Still My Soul, written and recorded by Bryn Haworth is so timely, bringing calm and peace in the storm. This song is taken from Bryn's album 'Peace & Understanding' which is available at his Bandcamp site. 
Bryn writes: 'Having worked in prisons for over 30 years, I've realised that so many behind bars have landed up there because of life's hurts. 
Personally I have experienced so much healing through knowing Jesus and the Father's love, even when I was at my worst, and I want people everywhere to know the healing love of Jesus for themselves. 
Peace & Understanding takes the listener on a journey into the healing love of God.  One of the songs 'Answer my Prayer' was co-written with lyrics by a prisoner and the song which follows is Be Still My Soul where the listener is encouraged to wait and find hope and rest in their loving heavenly Father. 
This is my 3rd album for prisoners which is free for prisoners.     For more information about the ministry visit my website. '