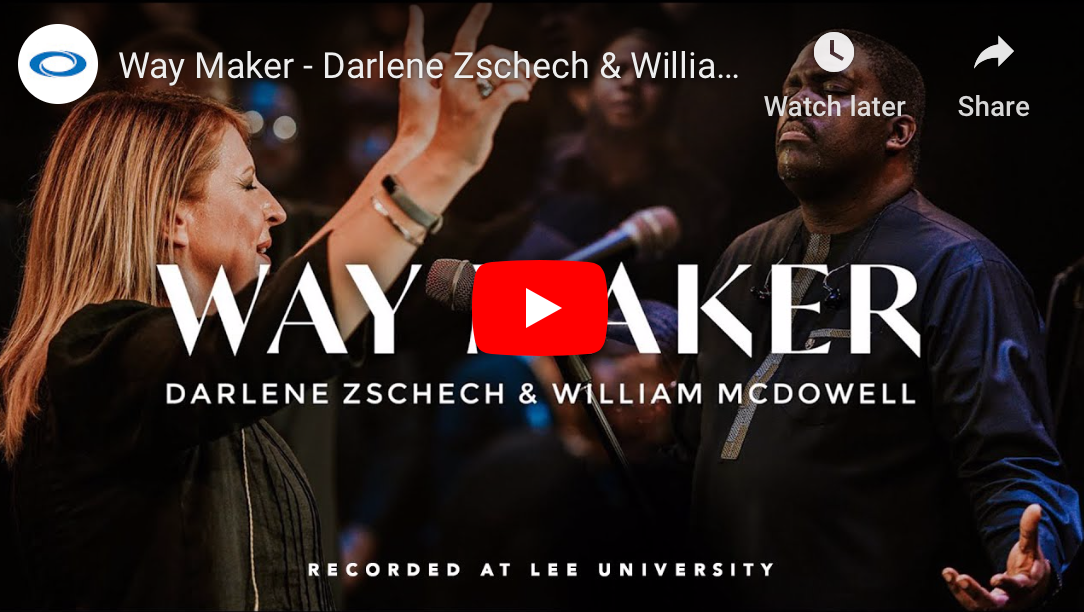 What a joy to see Way Maker, a song written by Sinach, travel from Nigeria to the Nations and to be part of this journey. This is one of my favourite versions, a wonderful cross cultural collaboration with Darlene Zschech and William McDowell, leading Way Maker at the Revere event, held in Nashville earlier this year. 
This anthem from Africa has given hope and faith to many during this Covid season.
Click on the image to play the YouTube Video.